Springton Manor Farm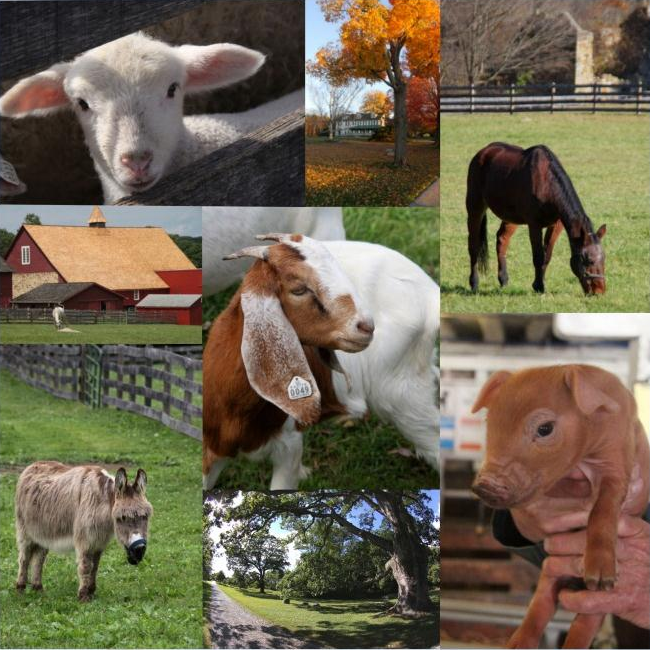 The Friends is a non-profit group dedicated to recreation, education, conservation and preservation at Springton Manor Farm, a 306 acre Chester County Park.  To accomplish these goals we work with the Chester County Facilities and Parks Department to preserve the unique heritage of the farm through educational opportunities, to promote hands-on farm experience by preserving the opportunity for children and adults to see and interact with farm animals, to experience history through agriculture, to assist in maintenance of the facilities so they can be available for public use.
Springton Manor Farm is a jewel of the Chester County Parks system, and a national historic site. Originally part of the largest Manor reserved in Chester County by the Penn family, Springton Manor Farm has grown from a 265 acre tract surveyed in 1742. Abraham R. McIlvaine built the Manor House in 1833, and turned his father's sheep farm into a diverse operation that produced grains, vegetables, wine and dairy products. George Bartol, a Philadelphia businessman, later developed a gentleman's country home reflecting his interests in architecture and agriculture. Today, the 306 acre county park preserves and interprets Bartol's late 19th/early 20th century farm. The park is Chester County's only demonstration farm, and includes an agriculture museum, working barn, pastures, antique farm equipment, 7 miles of walking / horse riding trails, manor house, Victorian flower garden, butterfly garden, pollinator meadow, stream, fishing pond, picnic areas, and two grand Penn Charter oaks from the 1600s. For the children, there are over 30 farm animals, including horses, donkeys, goats, sheep, rabbits, peacock, and in the summer, cows, pigs and chickens. Twenty thirteen was the 25th anniversary of the official dedication of the farm.
Springton Manor Farm is located at 860 Springton Road, Glenmoore, five miles west of Downingtown off Route 322. Farm grounds are open from 8:00 a.m. to dusk. The great barn is open 10 a.m. to 2:30 p.m.
Please visit our Facebook page.
For more about the farm, visit the Chester County page Springton Manor Farm.
Also see University of Delaware weather station data at: DEOS station Springton Manor Farm.
Our brochure is available, below.